Dream images generated by AI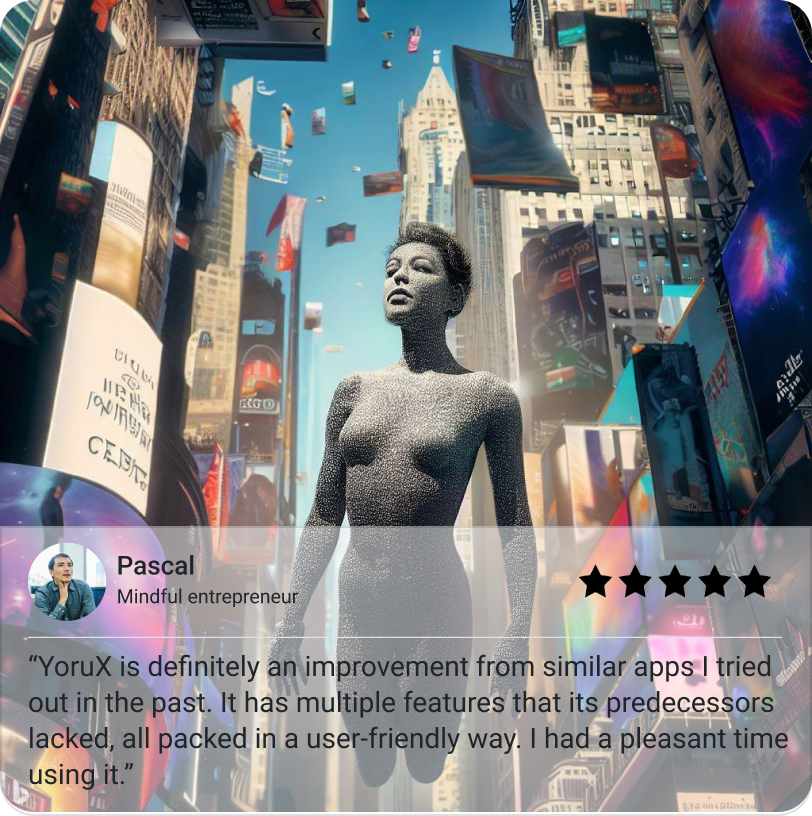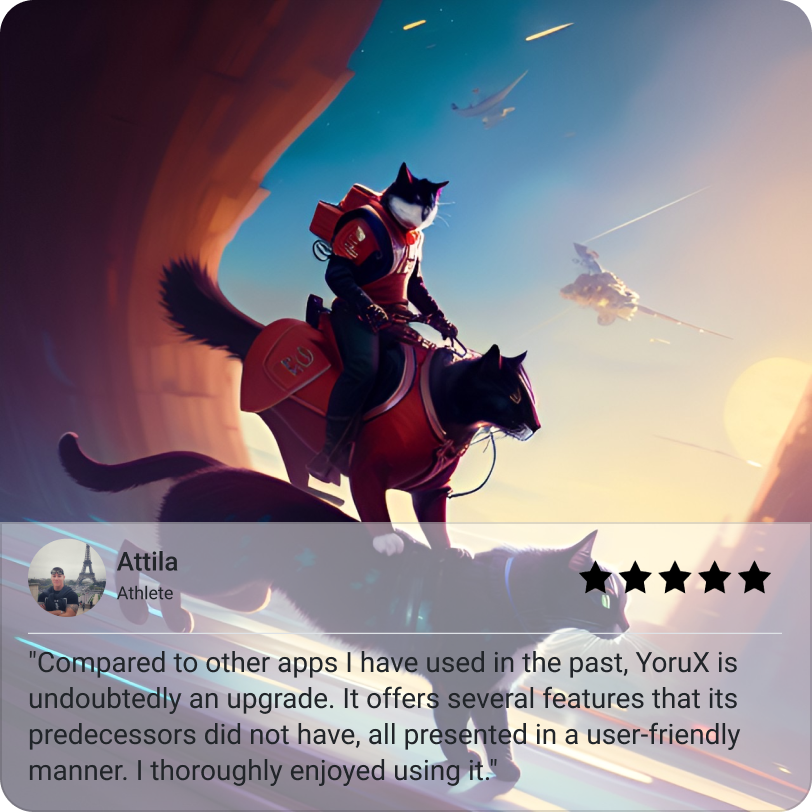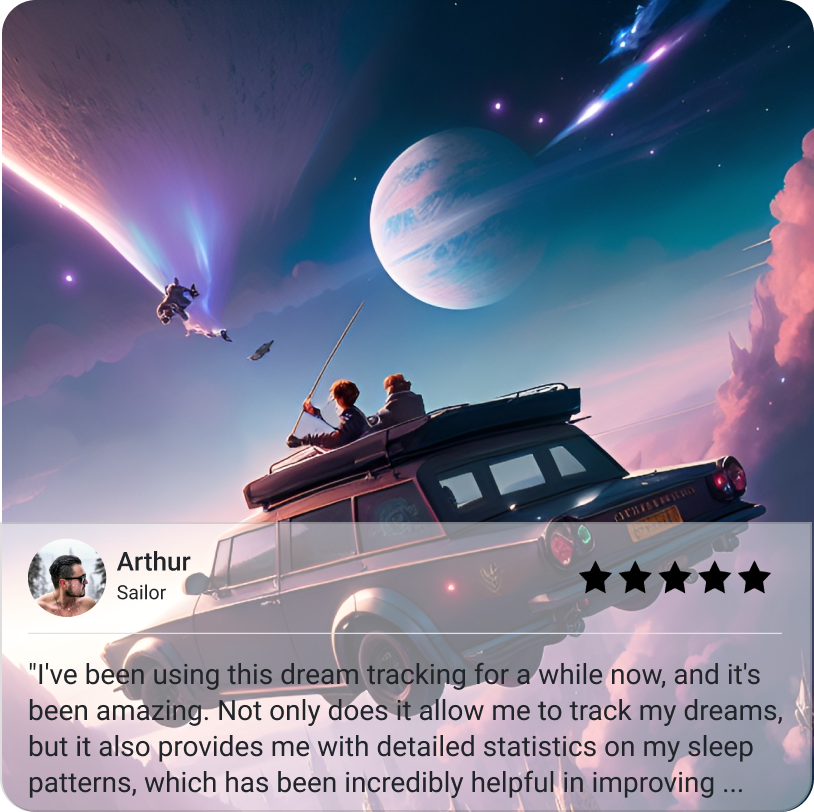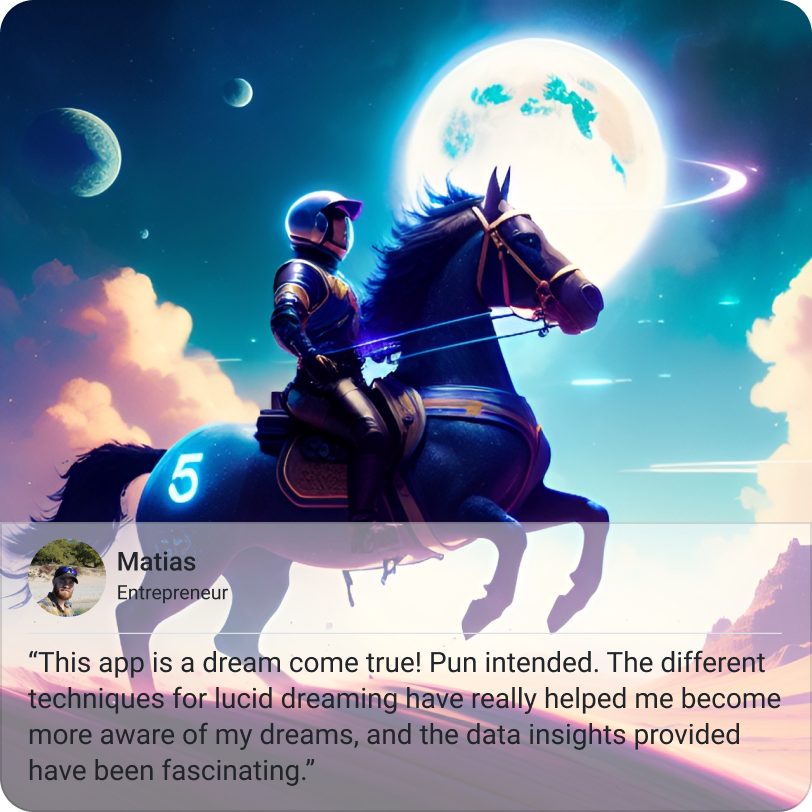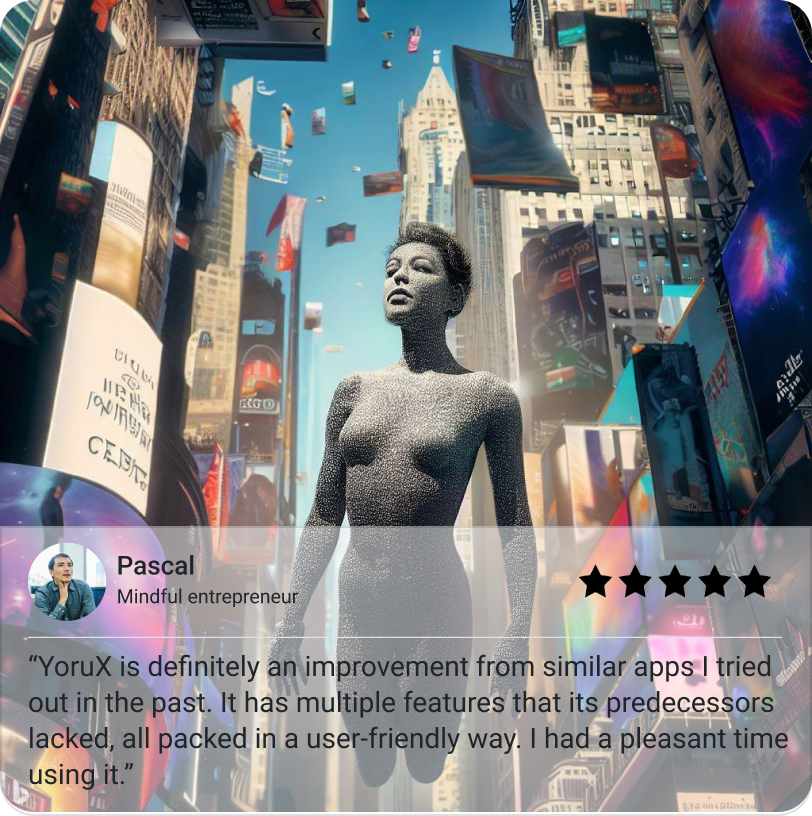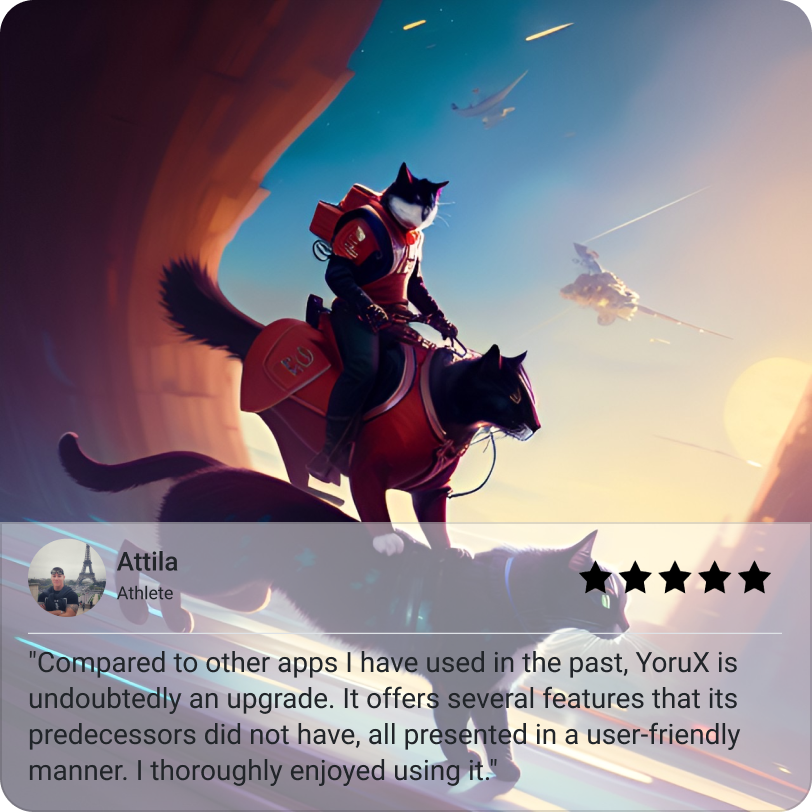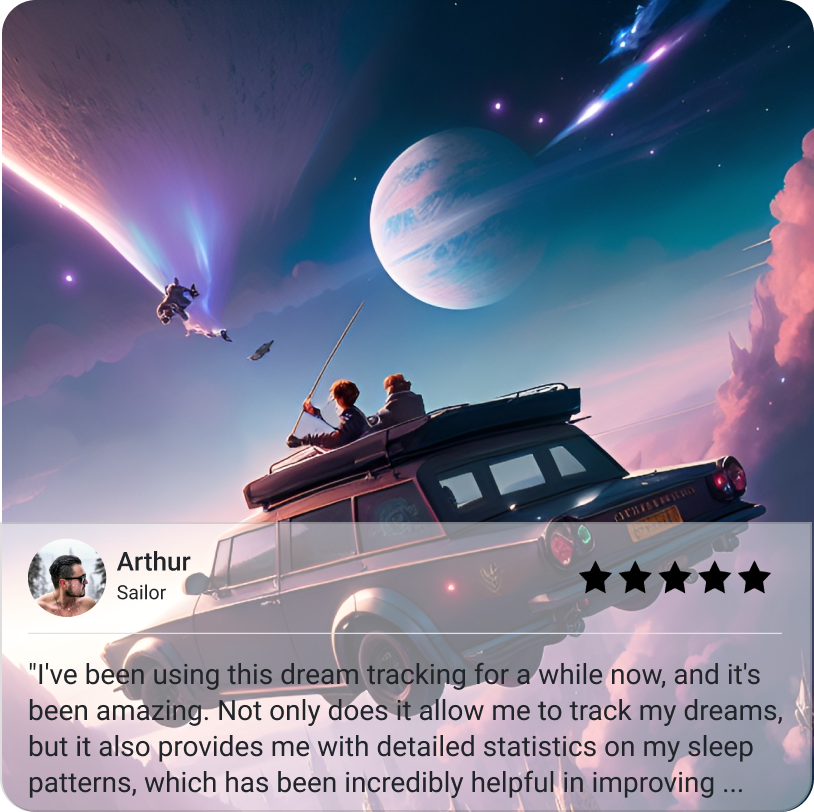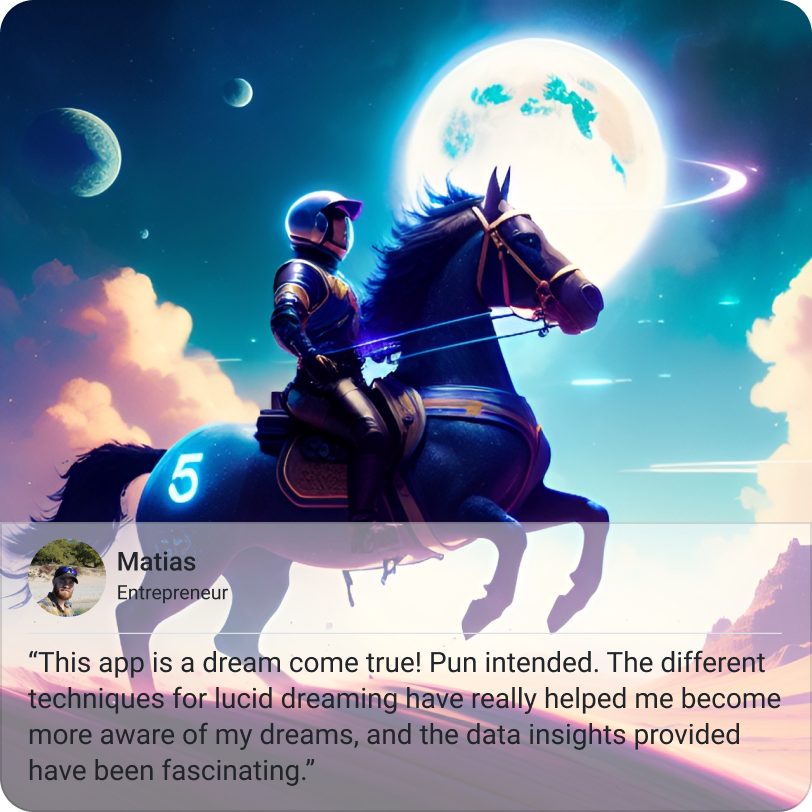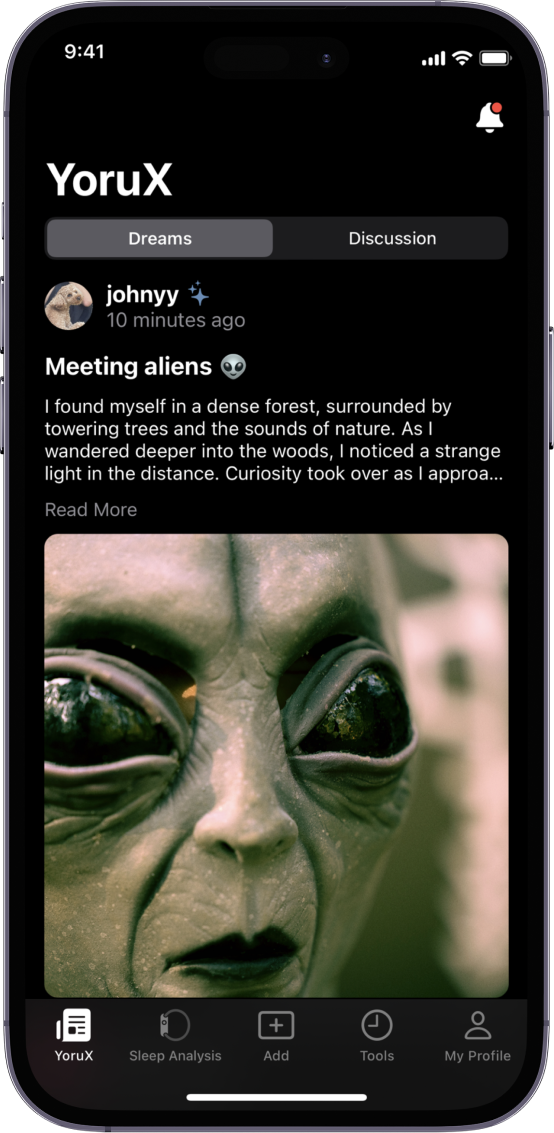 Immerse yourself in the YoruX community where dreams intertwine.
Explore, share, and discuss dreams with others, or delve into insightful discussions about sleep science and strategies. Our user-based dream wall cultivates a fascinating hub for those seeking to interpret and understand their subconscious narratives.
Share Your Dream
Experience advanced sleep monitoring using your Apple Watch.
Our detailed graphics illustrate your sleep stages, highlighting your heart rate fluctuations and sleep efficiency. Gain valuable insights into your sleep patterns, such as sleep and wake times and average heart rate, to better understand your nightly rest.
Try It Now
Dr. Tadas Stumbrys
Assistant Professor at VU,
Chief Scientific Officer at YoruX
"Lucid dreaming is your doorway into the vast inner universe where everything is possible"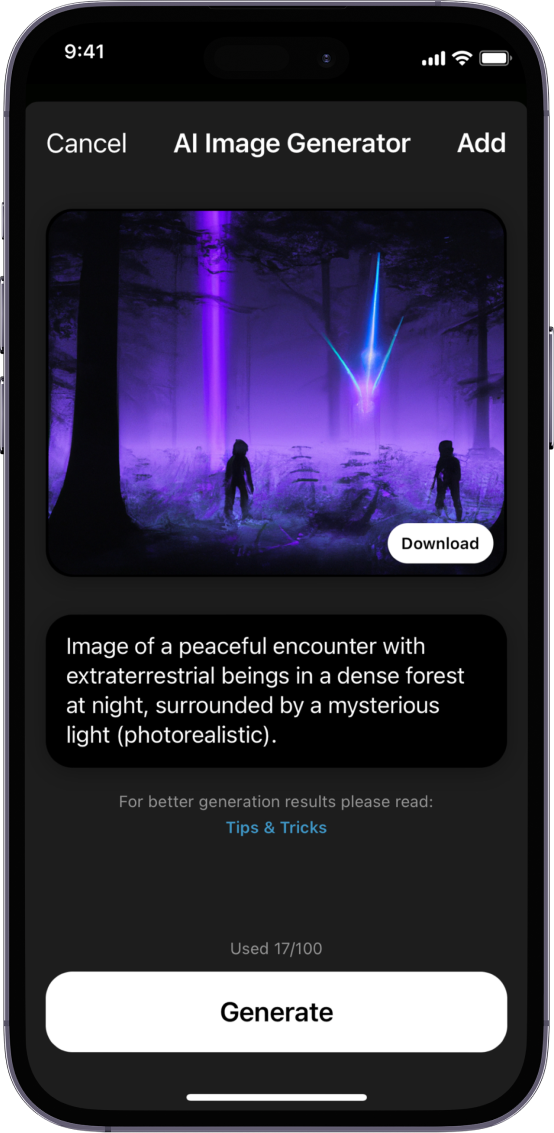 Enrich the YoruX community with your unique dream experiences and ideas.
With a simple press of the "+" button, record your dreams or initiate discussions. Utilize our AI-powered image generator to bring your dreams to life, visualizing your sleep adventures in a novel and artistic way. Decide whether to keep these entries private for personal reflection, or share them publicly on the YoruX wall to contribute to our collective dream journey.
Record It Now
Unlock the hidden potentials of your dreams with our diverse suite of Dream Tools.
From guided meditations to reality checks and auto-alarms, our techniques are designed to enhance your dream recall and lucidity. Step into the realm of lucid dreams and other non-physical phenomena to discover a whole new world of self-awareness.
Learn More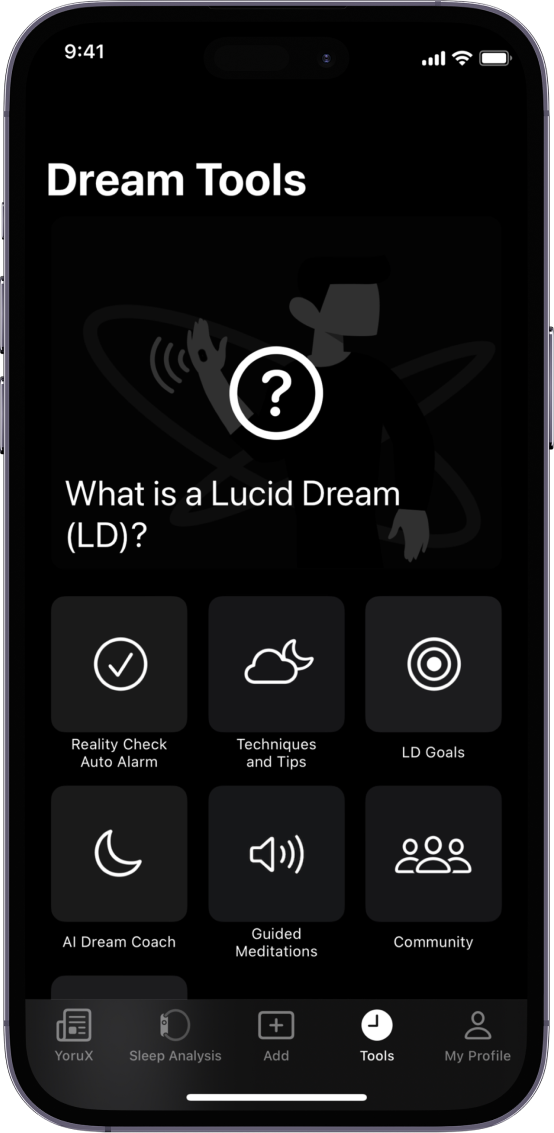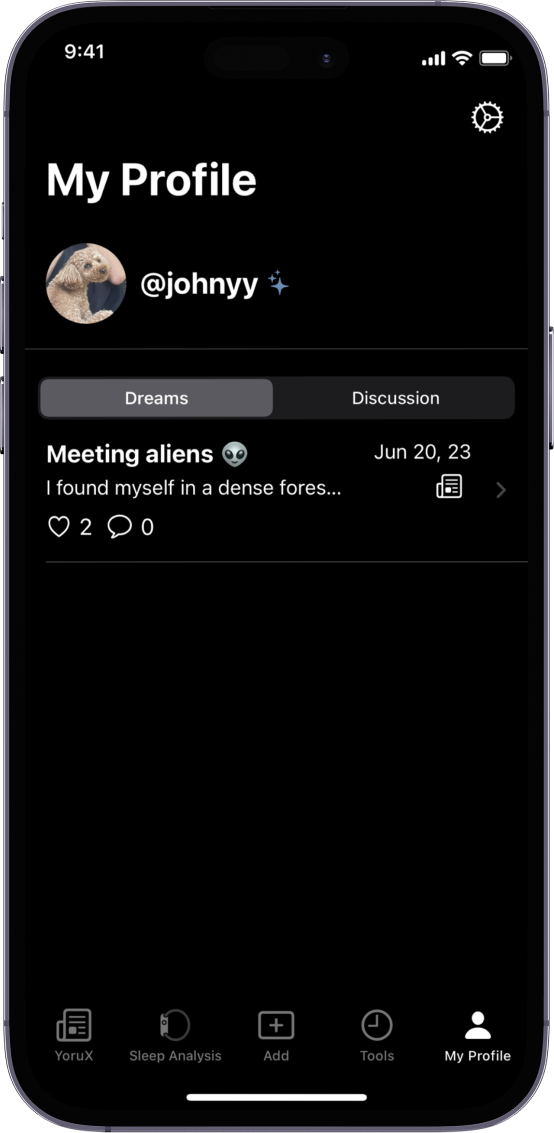 Tailor your YoruX experience with a personalized profile.
Here, you can manage your account, review your recorded dreams, and revisit your discussions. Reflect on your private entries and share your public dreams to further enrich the YoruX community.
Try It Now
Compatible with Apple Watch
Download the app and track the statistics of your sleep each night with apple watch.
Download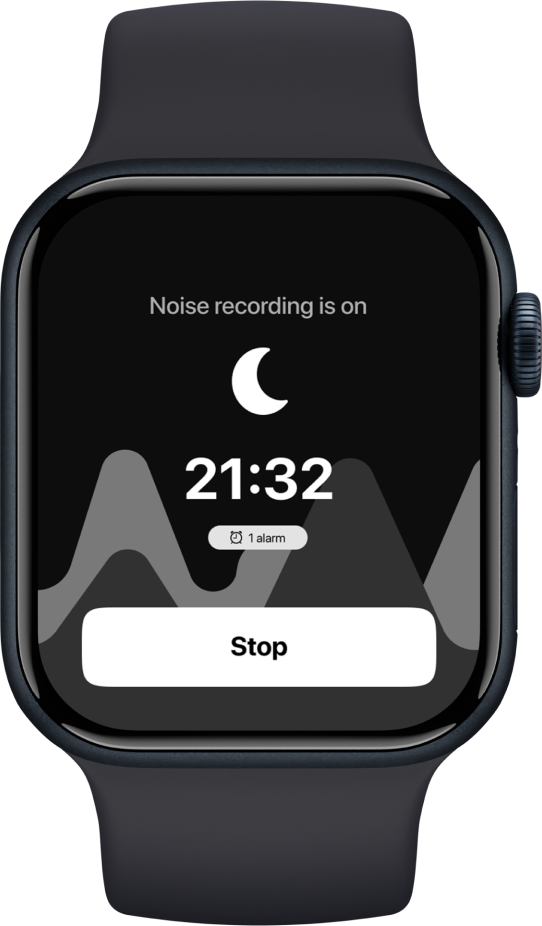 Percentage of the world population that had one of these experiences at least once:
4.3b
190M
3.1B
7.1B